Brightjacks' Randi Rosa x CC Sir Buckley
Whelped on October 15, 2021.
Ready to go on December 10, 2021
This is our second time crossing Randi & Buckley. They're first litter were amazing.
Both of these dogs have great dispositions and very playful dogs.
This Litter will be EJRTCA & AKC Registration, PLL & SCA Clear by parentage
Price listed is for pet quality registration only. If you are interested in full registration please contact us at crsunnyvalleyjacks@gmail.com
"Adeline"
FEMALE
Available
$1000 - Pet Quality Registration Only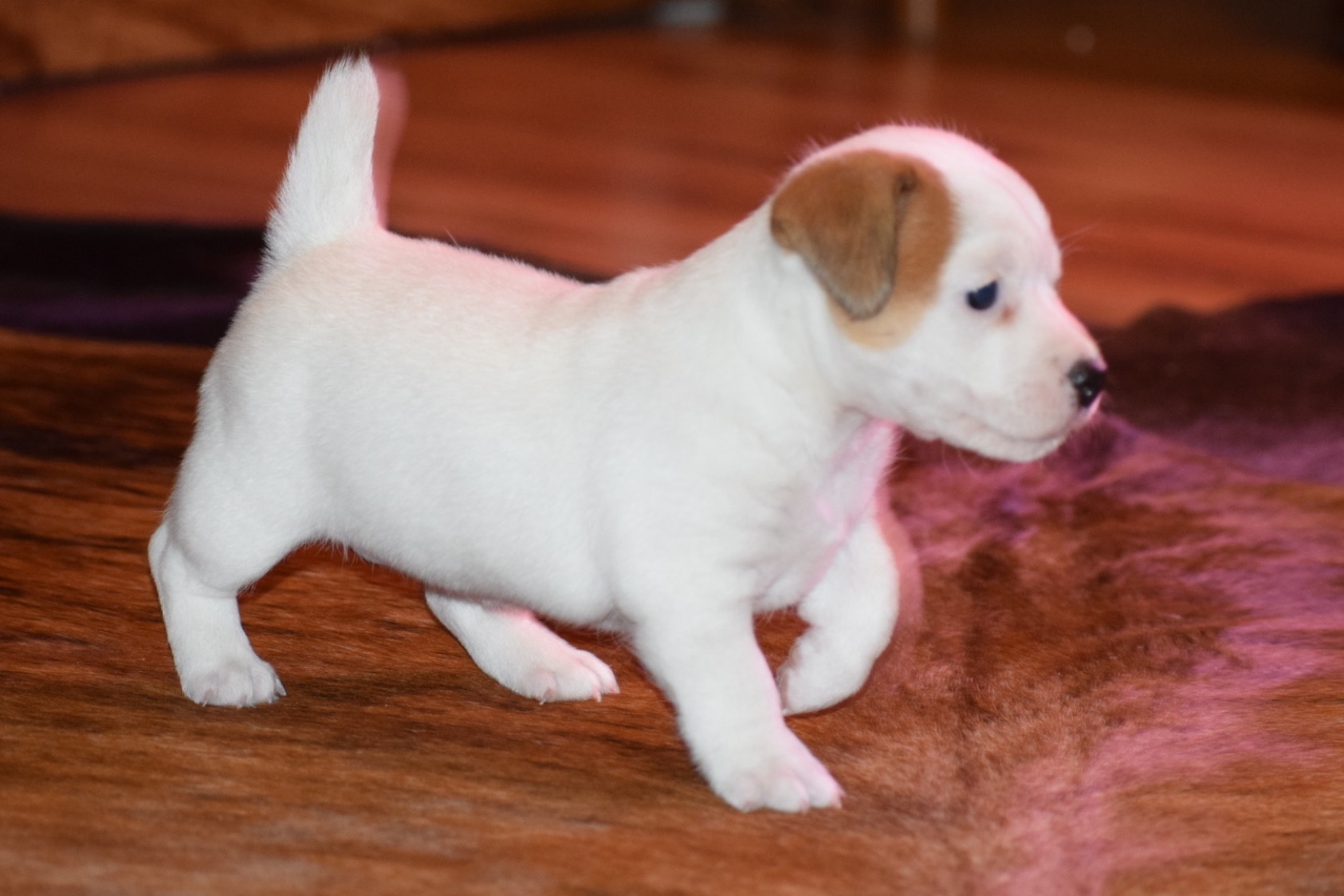 _________________________________________________________________________